Meet Jenni
Welcome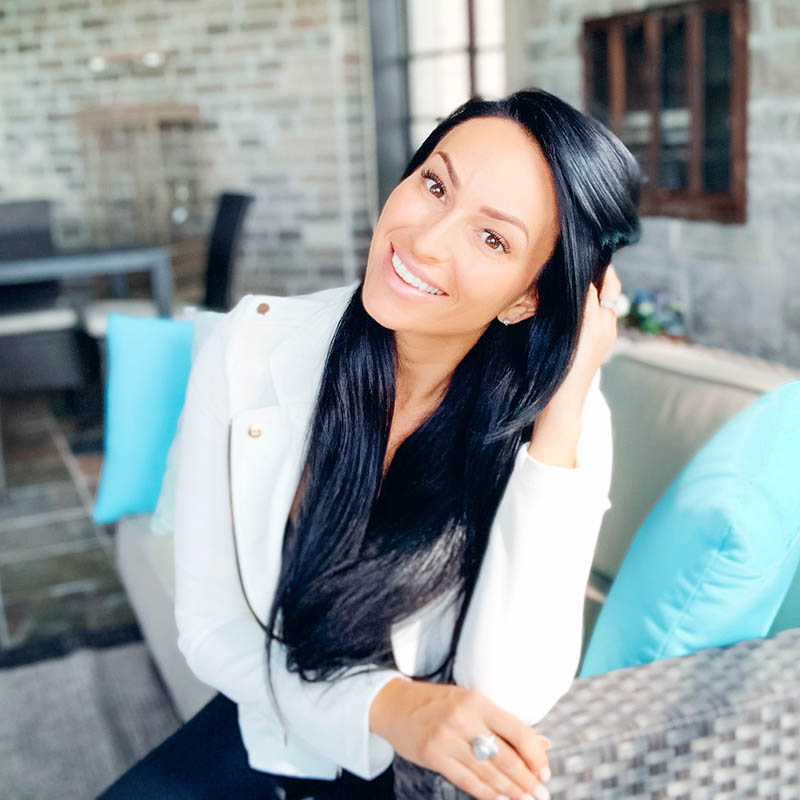 I found myself drawn and dazzled by the beauty industry at a young age of 17. I definitely consider myself a self-care enthusiast and love sharing my passion and knowledge for the beauty industry with my students.
Graduating with my advanced medical aesthetics diploma in 2008, I became a skin and laser specialist at an elegant and refined clinic downtown Toronto. After travelling and working in many spas worldwide, I made my way back to Peterborough Ontario, where I met my loving and supportive fiancé. We opened a successful Italian restaurant together in 2011, which sparked my love for Entrepreneurship!
In 2013 I became pregnant and had our beautiful baby boy. At this time, I was left with the choice to continue working my 15hr+ days at the restaurant and miss a lot of our son's firsts or sell and be home more with my family. You guessed it, we sold and I stayed home with our son for a good 6 months before getting involved with the beauty industry once again.
In 2014 I took my First of many Classic Lash and Permanent makeup courses. I began working from a room in our home offering services while still being very hands on with our son. Back in 2014 things were just starting to BOOM in Peterborough and my beauty business took off, right away.
By 2015 I was renting a room from a local business in town which was outgrown in approximately 5 months. Each year as I grew – my space, service menus and amazing staff followed in growth.  We are now situated in cozy east city offering courses and services in PMU, skincare, lashes, brow enhancements and so much more to come. My dream for Bissell's Beauty Academy is to create a platform for future beauty entrepreneurs which will help create optimal success for both business and practical aspects of their enterprise.
Sharing my 11 year's experience both as an employer and entrepreneur has helped many of my students create their own success within their very own dream of becoming a beauty boss!  My students enhance my passion for this incredible and rewarding industry When I see them succeed re assures me that my why has been fulfilled.
About
Bissell's Beauty Academy
We are a beauty academy passionate about training and providing ongoing support to students who are aiming to enter of further their career in the beauty industry. At Bissell's Beauty Academy students can expect to receive in depth, high quality training at an honest price.
We offer a range of beauty courses for brow, lash and skincare services.  Our dedicated team aspires to help you achieve your goal of becoming the best beautician you can possibly be! By offering accredited courses, you can confidently take the next step forward towards becoming a force to be reckoned with in the beauty industry.
As professional beauty educators, our promise to you – our students – is ongoing.  Our ongoing mentorship lasts even after you become a BB graduate. If you ever have any questions or concerns we are always available to serve you with our open door policy.  We also provide students with additional discounted marketing services, including web design and branding material to help you build a name for yourself as a beauty industry professional.
All of our educators are fully qualified technician with recognized teaching qualifications within the beauty industry. Collectively we have an impressive amount of industry experience and are all experts in our field. Passing on invaluable knowledge on industry specifics and welcoming you to the word of modern beauty practice.
Here at Bissell's Beauty Academy, we work to provide you with the tools you need to become a success in the beauty industry!
Get in touch with us today to start your journey! We can't wait to hear from you!