The BB Glow Facial is one of the newer facial treatments to reach the beauty market. It is a micro-needling treatment including Mesotherapy and BB pigments to brighten, smooth and reduce redness from skin. Our BB glow treatment is used with micro-encapsulated serums that are incorporated with our meso-therapy modules. Our mesowhite booster is a serum designed for safe and intensive skin whitening treatments. It is recommended for all skin types. It also works for reducing the appearance of freckles and skin discoloration caused by acne and age spots.
During the facial, the pores will be open for the use of our mesowhite gel and neutralizing foam. With Our Most Meso machine, using a special needle-free system incorporates the gel through the skin. Leaving your clients skin, brightened, powerless and flawlessly glowing skin.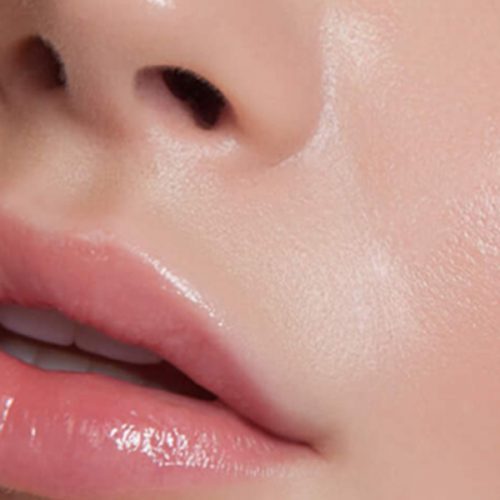 The BB glow Course covers everything about the BB Glow treatment, which is carried out using a mesotherapy pen, (health Canada approved) BB Glow pigments and a mask to finish the service off. Our BBGlow serum not only offers a glowing and brightening effect but it also treats the skin from the inside out.
You will learn proper technique, skin contraindications, product knowledge, facial anatomy and much more!
CERTIFICATION
Students are required to complete 2 live models in class with Instructor supervision. (Models can be provided for students from out of town – model Fee of -$40 is required when found by our Academy staff.)
Course Completion Certification will be given to students after our course together. Complete an additional 2 models on your own outside of class which will be graded and approved by our trainers.
Please note: Students will receive their certificate once they have completed a total of 2 additional models on their own that are a PASS. Students may be required to complete additional models if they did not receive a passing grade. 
SEMI PRIVATE TRAINING $2450
Comprehensive Theory
Achieve a thorough understanding of Meso therapy, Skin Anatomy, treatment protocols and gain in-depth knowledge of BB Glow to provide your clients with the best results.
Instrument Knowledge
Learn how to use Our MST machine paired with our Dermedics Mesowhite serums to ensure that you are providing your clients with the most ideal and desired results.
Dermedics Protocol
Understanding the benefits of Dermedics is a crucial portion of the treatment. Dermedics ingredients stand out from the rest and is the first bb glow approved with Health Canada.
Health and Safety
When performing a BB Glow procedure, one must understand all the health and safety regulations associated with the process in order to provide the most effective and ideal service.
1 Day of 8 hr Day of Training
Professional Starter Kit including machine ($1200 value)
Access to products and supplies at distribution pricing

Marketing Materials + Discounts on web design and branding material

Discounts on Jennis Beauty Biz Blueprint (ONLINE)
Ongoing Mentoring & Support
What if I need to cancel or reschedule?
Rescheduling:
If you need to reschedule and give a notice of 14 days prior to the course date you will receive 1 free reschedule to the next available course date.
If you need to reschedule 7-14 days prior to course date there is a fee of $250 to reschedule.
Rescheduling will NOT be allowed within 7 days prior to the scheduled course date.
Cancellations:
Cancelling your course more than 14 days prior to schedule course date will result in a $250 fee.
Cancelling your course 7-14 days prior to schedule course date will result in a $450 fee.
No refunds will be given for cancellations made 7 days prior to the scheduled course date.
No refunds will be given for no-shows.
State Regulations:
You can participate in these courses without a license however; the state of Michigan requires an aesthetic or cosmetology license to perform lash extension services on the public. It is your responsibility to ensure you are complying with state regulations.
Model Selection:
Students are responsible for supplying a model for this course. Please make sure your model meets the following requirements:
 Does not currently have eyelash extensions on
 Is reliable (if they do not show up you will not be able to practice hands on and will not receive a certificate of completion for the course)
Ideally someone with dark, thick, healthy lashes. Blonde and/or thin lashes can be hard to see and can be very difficult for first time artists.
Can lay flat on their back for a long period of time (3-4 hours)
If you cannot supply your own model we will supply one for you for a $50 fee.